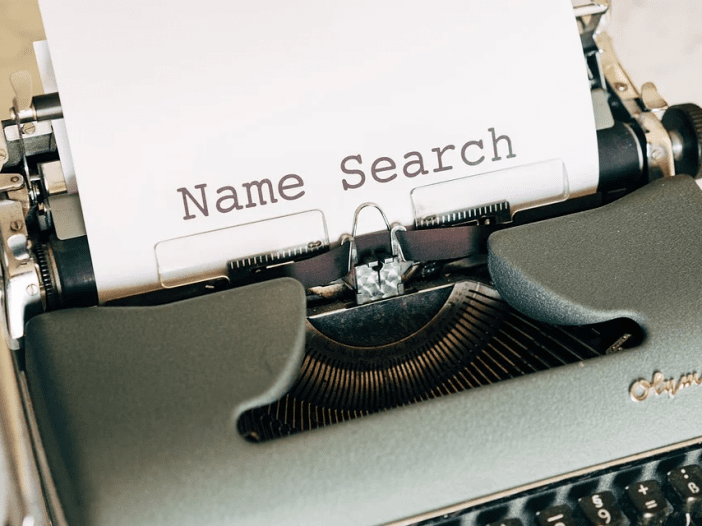 Congratulations! You're ready to chase your dreams and start the spiritual healing business you're being called to. You want to heal the world, one client at a time with your healing skills and positive energy. But now, you need to choose a spiritual business name that will set your business off on the right path, set the tone for your brand, and help you stand out from the growing list of spiritual products and services available today. The last thing you want to do is invest in marketing materials only to realize that your name won't work. Think carefully before choosing a spiritual business name; it can literally make or break your business.
Clearly, the exact type of healing business you are planning to open will affect the name you choose; a psychic business should have a different type of name than a meditation retreat business, for example. Other types of businesses that benefit from spiritual names are spiritual counseling, spas, yoga studios, Reiki massage, and spiritual wellness shops. Each type of spiritual business should shine light into the world in its own way and have a unique and compelling business name to match.
When naming your spiritual business, it makes sense to pick a spiritual business name that speaks to the services you offer while creating a feeling of serenity. A great spiritual business name should help you attract the kind of customers you are looking for. The name should be unique to ensure your business stands out from the competition while attracting the desired interest and attention. In general, it is a good idea to avoid trendy words; stick with classic words that speak to the heart and soul.
Choosing a spiritual business name: 10 things to think about
No matter what kind of spiritual business you are opening, you want the business name to make the right impression on your clients and set your business up for success. When it comes to choosing a spiritual business name, know that there are many factors that should go into your decision. Here are 10 things to think about when choosing a spiritual business name:
1. Choose a name that will help your potential customers find you when they do an online search for your services.
2. The name should be easy to spell and pronounce.
3. The name should reflect who you are as a healer, wellness practitioner, etc.
4. The name should share something about your values.
5. The name should make clear what work you do so people aren't wasting time contacting you for a service you don't offer.
6. The name should convey the essence of your business and how you want to be perceived.
7. The name should connect with your potential clients in a way that inspires them to trust you.
8. The name should project professionalism and authority without sounding arrogant.
9. The name should convey positive energy and the qualities you want associated with your business.
10. The name should be catchy with a significant meaning.
Here's what not to do when choosing a spiritual business name:
1. Don't create a name with special characters or numbers.
2. Don't try to include every service you offer in your name.
3. Don't choose a name with any negative connotations.
Practical steps for choosing a spiritual business name
It's one thing to understand what you are trying to accomplish with a business name. It's another thing entirely to come up with good ideas and narrow them down to your top pick. Here are some practical steps for how to choose a great spiritual business name:
1. Make some notes about what inspired you to open your business, what spirituality means to you, and how you want your customers to feel about your business. Think about what inspires you spiritually such as crystals, chakras, or angels. What keywords are coming out of this thought process?
2. Write out buyer personas and identify keywords that they would use to search for your products or services.
3. Add any keywords associated with your personal or business goals and inspirations.
4. Read over your business and marketing plans and look up business names for your main competitors in local and secondary markets and add additional keywords that you can think of to your list.
5. Cross out any duplicate or undesirable keywords.
6. Make a shortlist of keywords that you are still considering.
7. Enter your keywords into a business name generator like this one from namesnack.com.
8. Make a list of the suggestions you like best.
9. Check for domain name availability and cancel any names that aren't available.
10.   Once you have compiled a final shortlist, ask for feedback, ideally from a spiritual business coach or another business owner in the wellness industry.
The success of your business will at least partly depend on the name of your business so you must choose wisely. Don't settle on a name until you find one that reflects who you are, what services you offer, and that appeals to your target audience. Once you have the perfect name, you are already one step closer to a thriving business.
How does the Aura Video Station 7 work?
The Aura Video Station 7 uses a revolutionary human-computer interface system to read data from the InnerSense hand sensor. The data is then instantly translated into a visual representation of a client's aura using Inneractive's proprietary algorithms. In addition, you'll also get a detailed printable report about the client's chakras in relation to their aura and an overview of their spiritual essence. As if that wasn't enough, you will also have the option to record the session and play it back at any time. Your customers will love this special service. Are you interested in the Aura Video Station 7 for your spiritual business? Learn more about how the Aura Video Station 7 works or contact us for pricing.