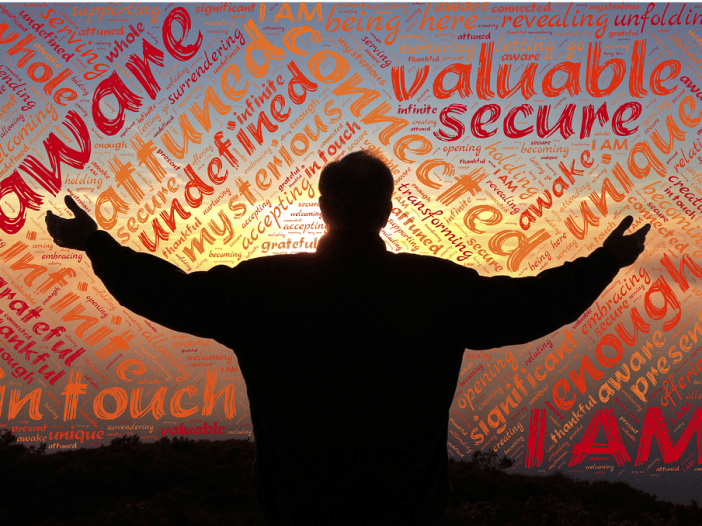 It is common for people who have experienced a spiritual awakening to seek a career change that is more in line with their newfound values and understanding of who they really are. What may have felt like the right job before the awakening no longer fits. As we become more spiritually enlightened, the feeling of discomfort can grow and grow when we are spending a lot of our time doing something that doesn't feel meaningful. It can feel truly soul-sucking to work in a job that is only serving to make others rich or that is hurting the environment or treating its workers poorly. It can become too much to bear.
The truth is that what each of us spends time doing on this earth matters but we can't all do the same things. That's why we are each given unique gifts and passions. One of the most rewarding things we can do as spiritually enlightened people, is to find a job that is in line with our spiritual journey and our personal skills and interests. The good news is that there are many different jobs for spiritually awakened people, starting with jobs within the spiritual or wellness industry and other jobs that help people or serve animals or the environment.
How to identify the right job after a spiritual awakening
When it comes to finding the right job for you after a spiritual awakening, you will serve yourself well by listening to your intuition, inner-voice, and your heart. Trust yourself to know what career path lines up with your purpose, passions, values, and unique gifts.
Finding your purpose
One way to start the search for the right job is by identifying our purpose and then pairing this purpose with our passions and divine gifts. For example, if our purpose is to help those who come from underprivileged backgrounds, we can pair this with a passion for law and a divine gift in natural academic ability. If this is you, then pursuing a career as a public defender may be an ideal job. Alternately, spend some time reflecting on the things that you do well and what activities you are drawn to and then work backward to your purpose.
Finding your passion
Write down a list of your passions; what are you motivated to do, what excites you? If you have a desire to help, what or who do you want to help? Do you love animals?
Identifying your innate abilities
An innate ability is defined as a trait or characteristic that someone is born with. It is not a learned behavior or skill. For example, some people are born with an innate ability to sing. Here are some questions to get you thinking about your own innate abilities:
Are you an excellent public speaker? Are you a great writer? Do your hands have a healing touch? Are you an artist who can lift others up through art or song? Are you inherently curious? Do you have tremendous empathy for others?
Thankfully, there are plenty of great jobs for spiritually awakened people, it's only a matter of identifying the right one for you and then taking the steps to make it happen. Don't forget to take into account what education, training, or certifications you will need to pursue each career option.
35 Different Jobs for the Spiritually Awakened
There are a few different paths one can take when choosing a job after a spiritual awakening. One path is to choose a career that is focused on helping people (hopefully people that you feel passionate about helping); another path is a career that helps the natural world, whether that be animals or the environment; and a third path is to pursue a spiritual job.
A spiritual awakening comes with increased empathy and often, a desire to help others. There are many helping professions to consider:
· Healthcare worker
· Teacher
· Social worker
· Social and community service manager
· Counselor/therapist
· Foodbank manager
· Public defender
· Community organizer
· Funeral service director
Many who have experienced a spiritual awakening feel a strong connection to the environment and the natural world (plants and animals). There are many jobs that fall into this category:
· Environmental engineer
· Environmental lawyer
· Geoscientist
· Environmental scientist
· Conservation scientist or forester
· Urban and regional planner
· Opening or working in a nature retreat or animal sanctuary
· Animal welfare and advocacy
· Wildlife rehabilitator
· Animal lawyer
· Animal shelter manager
· Animal welfare veterinarian
· Humane educator
For others, it is important to integrate their spirituality directly into a healing profession such as:
· Massage therapist
· Artist
· Singer
· Yoga instructor
· Qigong instructor
· Meditation instructor
· Reiki massage therapist
· Tarot card reader/psychic
· Wellness specialist
· Homeopath
· Doula
· Ayurvedic physician
· Public speaker
One of the best aspects of spiritual enlightenment is knowing your true self. This makes it much easier to choose a job that is in line with your values, passion, and life's purpose. Whether you choose to work in the spirituality or wellness industry or in a career that is designed to help people, nature, or animals; you are sharing your light with the world.
Aura Systems aura cameras are designed to be user-friendly. It doesn't take long to get used to the simple three-step process:
1. Sit in front of the aura camera: This allows the camera to capture your image while you access the sensor.
2. Place your hand onto the sensor: Comfortably rest your hand on the sensor to allow the aura camera to collect data.
3. Your aura image appears on the screen: The aura image is displayed on-screen. Auras and chakras will change in real-time.
Once you have finished these simple steps, you can then print a report for yourself or your client with high-quality aura-chakra images in multiple languages. Contact us with any questions you may have now. We are here to help!