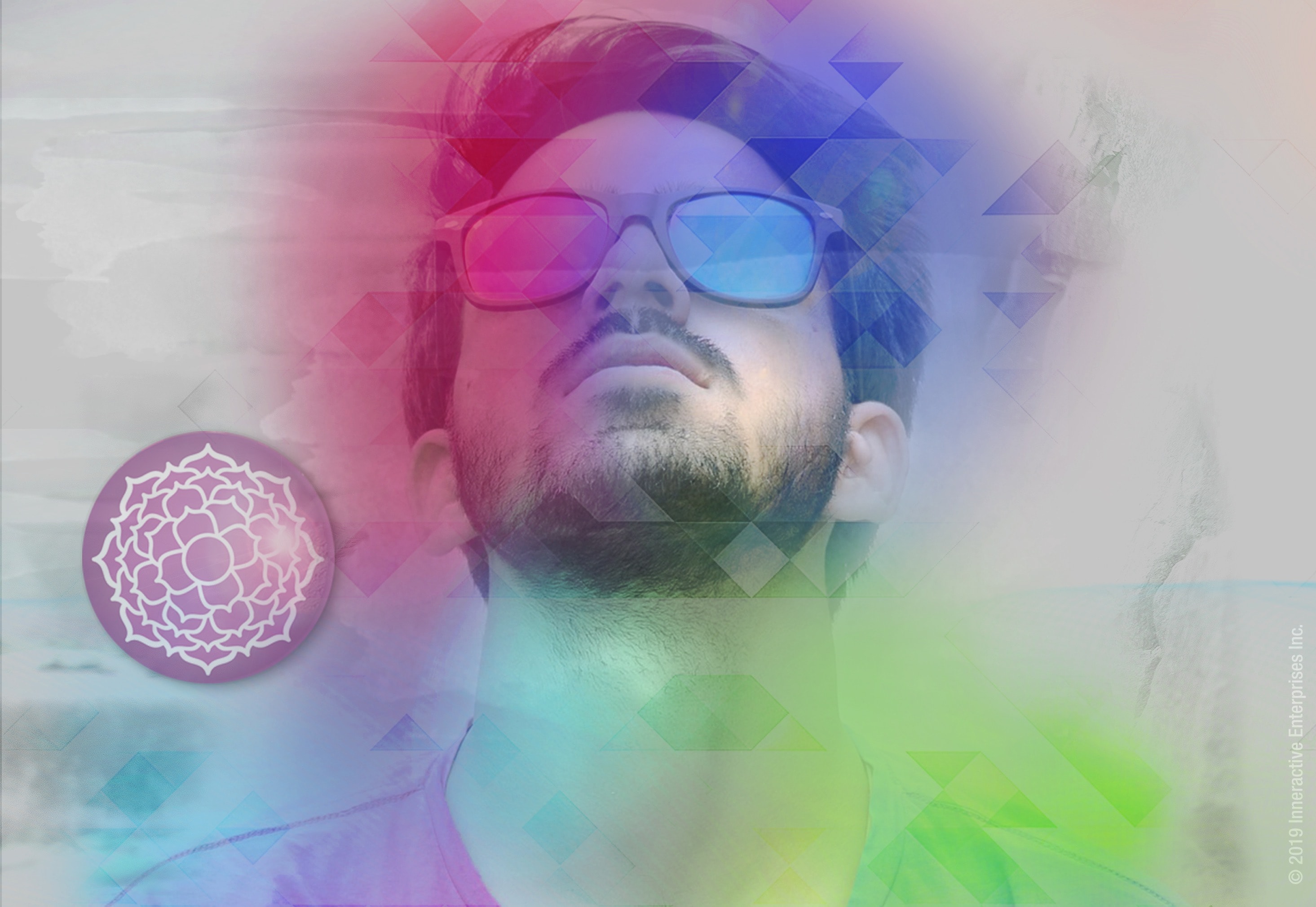 This article is written according to people's belief in metaphysics.
Aura is the energy that surrounds our body and is generated by it, and is a reflection of physical, mental, and spiritual energetic health. If your mind, body, and spirit are in good shape, the aura is likely clear. If there are no muddy patches or weak hues in it, it is an indication to the aura reader that you don't need much energetic healing. A healthy aura also has a positive impact on people around you, making them feel more comfortable.
This means a muddied and corrupted aura is often an indication of poor spiritual health. It has a bad influence on the environment around you and can affect other people. Many people wonder just how much an aura can reveal and this article can help shed some light on the subject.
A person's aura consists of many colors and each color represents something different. Many aura readers will take note of the most dominant color and its intensity to understand a person's current state. Here's a brief look at the different shades and what they represent:
Yellow – People with yellow auras are energetic and enthusiastic. They are driven by intelligence as well as logic so they have a tendency to be practical and composed in difficult situations. However, they're also prone to stress and can overexert themselves in order to reach their goals. They can make them a little more prone to concerns while being less capable of handling failures.
Red – Reds are fiercely independent and passionate. They have a taste for adventure so outdoor exploration, sports, traveling, and other such activities hold their attention. They are active and social, which means reds are less prone to fatigue. However, they are more likely to be reckless and experience bouts of restlessness.
Pink – People with pink auras are soft-hearted and kind, which is why it's common for them to engage in nurturing professions. They think with their hearts so they're often connected with their emotions. This makes them more vulnerable. These individuals can experience emotional-energetic imbalances more often, though their tendency to socialize does help prevent this in most cases.
Green – Individuals with green auras tend to live a cleaner life. They're more attached to the outdoors, like being in the sun, and are active. They strive to eat well, often following a healthy lifestyle. They are fairly rigid in their approach to life, which can lead to some sadness. People with green auras are often physically fit.
Orange – Orange aura individuals are passionate, energetic, and active. They approach life with enthusiasm, which makes them successful in their chosen fields. However, they are prone to anger and frustration, often alienating loved ones because of an uncertain temperament. This does have an impact on their stress, which is why they must take better care of their mind and spirit.
Purple – People with purple auras have an intense spiritual presence. They think, feel, and contemplate things deeply. They're more reclusive with a tendency to get a little lost in their head. Purple aura individuals don't socialize often or have a large circle of friends but form tight bonds with the friends they have. Their mind takes up a lot of energy, which means their bodies are more prone to illnesses. Purple aura individuals must invest time in self-care regularly.
Blue – These individuals are peacekeepers and problem solvers. Their calm, steady aura, along with the ability to stay connected with reality makes them less vulnerable compared to purple aura individuals. Blues are very intelligent while possessing the ability to convey deep thoughts effectively. They remain relatively healthy but can be a little prone to indolence.
Gold – Gold is the color of extravagance and this is apparent in people's personalities. They are outgoing, stylish, luxurious, and independent. These individuals aim to succeed in life so they can be quite ambitious. They tend to have a large circle of friends but are often considered superficial. For all their extravagance, gold aura people can also be a little vulnerable to lack of self-esteem.
White or Silver – White is a color that mixes and adapts to every situation. These individuals are versatile, flexible, intelligent, which makes them more likely to succeed in life. Unfortunately, they are prone to selfishness and find it difficult to empathize with others. White aura people can also be quite careless about their well-being and can take spiritual health for granted.
Brown – People with brown auras need an anchor as well as some direction. They wander through life, going with the flow without really settling anywhere. It's easier for them to develop bad habits or fall back on them. Individuals with brown auras can also have some trouble with self-esteem.
Black – This is the most alarming color because it represents a black hole. The color is an indication of a lack of smooth flow of energy around your mind and body. People with black auras often struggle with deep underlying stressors like anger, loneliness, or uncertainty. They need proper care and ample support.
You may have a combination of these colors in your aura, which gives a reader some idea of the differences among auras. They might recommend lifestyle changes, exercise, therapy, towards a goal of general wellness.
It's important to look for muddy or clouded auras, dull or faded colors, lack of solar colors like red, orange or yellow, disruption in aura flow, patches of brown and black colors, etc. All of these factors are a clear indication of aura-chakra imbalance.  Fortunately, aura healing can help restore it back to its former vibrancy. That helps improve quality of life and ensures people have a better understanding of their own health.