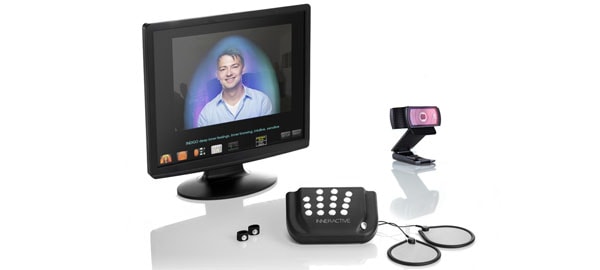 * Images may differ from actual product.
AVS7 Pro: Aura Video Station 7 Pro Price & Info
Designed for the serious holistic health practitioner, the Aura Video Station 7 Pro can help you engage your clients with comprehensive aura readings in real-time. Delve deeper into a client's energy field and get insight into any potential energy imbalances.
What is an aura?
According to metaphysical theory, your aura is a spiritual reflection of your current energies and is associated with the seven chakras of the body.
It's visually represented as a rainbow of colors and light. Generally speaking, the brighter and more colorful your aura, the happier and more confident you are. Your aura might be dimmer if you're feeling sad or unhappy—an example of a true energy imbalance.
With that said, there are no "bad" colors – it's simply a spiritual mirror that can be representationally manifested using special technology.
---
How does the Aura Video Station work?
Inneractive's aura video technology uses a combination of software and hardware to gather specific data which is then converted into an aura image.
Using a special electro-dermal sensor, your computer will take in the sensor's information and give you detailed aura results as well as a visual representation of your client's energy field.
Advanced charts and information on these aura reading results are available through the comprehensive suite of tools that the Aura Video Station 7 Pro offers.
Curious about the Aura Video Station 7 price? Contact us directly for a quote.
Meet the Aura Video Station 7 Pro
The Aura Video Station 7 Pro Package offers great things – and a little extra. This package contains all the exclusive features of the Aura Video 7 Basic package, but with added and specialized adaptations for Reiki masters and Retailers who may need a little more assistance with their business.
Included in this package are the AnimalAura Plates that will allow you to read pet auras – simply put the pet's paws on the included plates for readings. Additionally, this package includes ReikiTips to enhance one-on-one sessions.
What's included in the Aura Video Station 7 Pro Package?
Hardware
Animal Aura Paw Plates
ReikiTips
Software
Aura Video Camera : Reveals real-time aura projection representation for both human and animal clients
Aura-In-Motion: See aura results in context of the body-mind-spirit connection.
Aura Chakra Graphs: Comprehensive details regarding chakra readings.
Aura Chakra Viewer: View a client's chakra energy in the context of their aura reading results.
Energy-Data Graphs: Get better insight into a client's energy and metaphysical state-of-mind.
Aura Report Printer: This lets your clients take home their aura and chakra reports.
Record & Playback: Record your aura reading sessions and play them back at any time.
What other aura technology does Inneractive offer?
If the Aura Video Station isn't right for you or your client's needs, Inneractive offers a full range of aura machines for sale including aura cameras like the AuraCloud 3D Basic and the AuraCloud 3D Professional.
For another aura video option, you can choose the Aura Video 7 basic version.