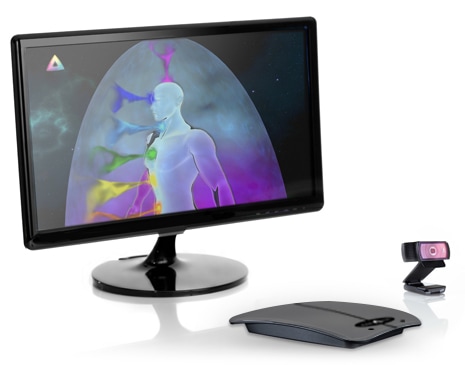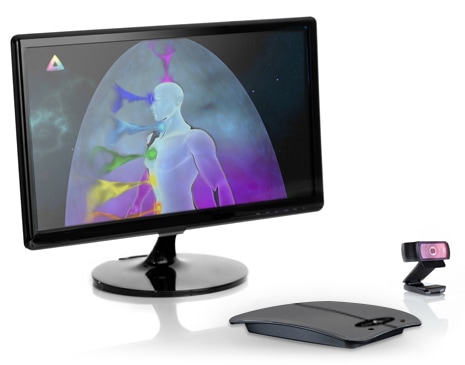 IES AuraCloud 3D Basic
Our IES AuraCloud 3D  integrated package offers energetic tools designed with aura energy readings in mind. The IES aura imaging software in this package is created for wellness centers and the like, so your aura reading needs may be present in one place. Our new data management processes offer easy storage of energetic readings you do, along with accessible client profile information for showing aura balancing. Having these individual assets on hand can help you pull up readings quickly and easily as well as remember important information about individual clients.
We utilize the new techniques to display real-time chakra and aura results to you simultaneously. This software installs seamlessly and setup is a breeze. Simply plug in the HD Web Camera and Sensor and with a push of a button, you're ready to start digitizing aura-energy right before your clients' eyes. With AuraCloud 3D technology, you may have the tools to better take on chi-energy wellness. If you're looking to add value and amazing technology to your interactions with clients, contact us to see if we may help.
What's Included in Your IES AuraCloud 3D Basic
Hardware
Software included: