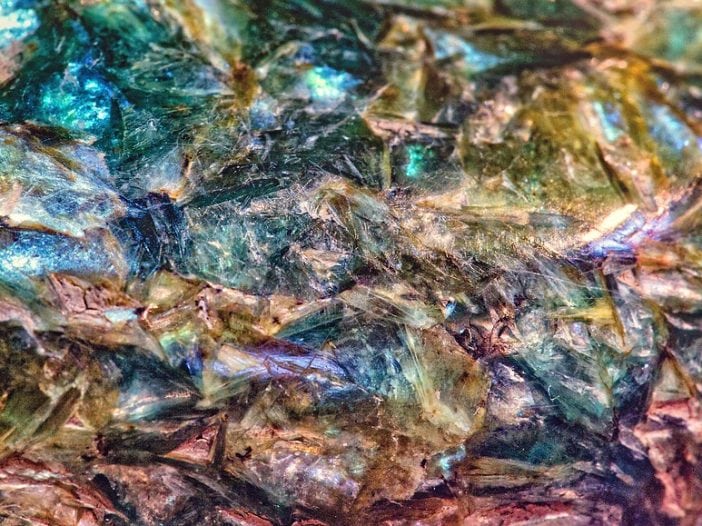 Crown chakra stones are particularly beneficial for activating portions of the body linked with spiritual healing and advancement. They may be useful in the treatment of certain medical conditions.
The seventh chakra is the area of the body in charge of greater consciousness, spirituality, and devotion to higher ideals. The bulk of crown chakra stones is extremely powerful. If you choose to work with them, you are most likely awake and on a spiritual path.
Transforming your life may be facilitated by the use of stones, but it is necessary to choose the appropriate stones or crystals that correlate to the significance of this chakra to get the best results.
Crystal and stone treatment benefit all chakras in the chakra system. The crown chakra (Sahasrara) is the seventh and highest chakra in the subtle body's energy core.
8 Crown Chakra Stones and Crystals plus Their Healing Benefits
This is by no means an exhaustive list of stones and crystals that may be used to renew the crown chakra. However, these are the top seven most well-known examples. You could find that some other stone performs better than you do with the ones mentioned here.
1. Selenite
Selenite is well-known for its purifying qualities. It is especially used to cleanse the essence of the crystals it surrounds. Selenite, when used alone, may purify any chakra or energy purpose you establish. As a consequence, it is excellent for healing the crown chakra and just about every other chakra.
2. Lapis Lazuli.
Lapis Lazuli is a stone of intelligence, honesty, and tranquillity. It has the ability to provide healing in the way of intuitive messages. Those who have difficulty paying close attention to their gut will have difficulty balancing their head chakra.
This stone is ideal for increasing the volume of your intuitive voice. It will bring more epiphany feelings into your life. In truth, epiphanies are nothing more than your intuition shouting insight into your head. The more you listen, the simpler and more powerful it gets.
3. Lepidolite
Lepidolite, not to be mistaken with La-Pedialyte, is a purple stone that naturally causes vibrations at a frequency that corresponds to the crown chakra. All kidding aside, this stone has the ability to literally trigger happy synchronicities.
So if you think about this now, synchronicities occur when you pay attention to your intuition. Your intuition is the roadmap that will lead you through your earthly assignment. More syncs come your way when you heed to your instincts. These syncs serve as confirmation that you're on the correct route. Carry Lepidolite with you if you need a (literal) proof from the universe confirming your crown chakra is balanced.
4. Howlite
Howlite is a wonderful stone that interacts with your emotions. Some may argue that this is more directly related to the heart chakra, but Howlite is also beneficial to the crown chakra.
When you initially activate your crown chakra, you will most likely experience adjustments in your temperament.
As an outcome of this, engaging with Howlite may aid in the stabilization of those emotions, allowing you to retain a clear mind.
5. Amethyst
Another prominent crystal noted for its flexibility is amethyst. However, it works very well for the 7th chakra due to its deep purple or violet color, which has the greatest vibration. In effect, Amethyst has earned the label "Stone of Spirituality." It has a relaxing and anchoring effect on the crown chakra, which would be ideal when it is hyperactive.
6. Moonstone
Moonstone is a metaphysical and mystical stone that is most potent when utilized in the moonlight. It can help you activate your psychic powers while also balancing your crown chakra.
This stone is nearly often employed in astral travel, which is impossible if the third eye and crown chakras are blocked or out of balance. Sleeping with the stone on your person or beneath your pillow will help with crown chakra healing, lucid dreaming, and astral travel.
7. Hypersthene
This stone, although not as well-known as most of the rest on the list, is known as the "Stone of Clairvoyance." Yes, clairvoyance is a psychic skill that usually indicates that your 3rd eye has been awakened.
Nevertheless, the crown chakra and the 3rd eye chakra are inextricably linked since they both function with the universe's more spiritual and higher energy. As a result, you will see speedier synchronicities and manifestations indicating that you are on the correct path. Hypersthene can help you in discovering and fulfilling your life's mission, which is linked to your crown chakra.
8. White Agate
White Agate is an excellent stone for the head chakra since it promotes balance and release. Harmony is at the helm of this snow-white stone, which aids in toxin removal and brings your feminine and masculine energies into symbiotic balance.
White Agate flushes the clouds of stress and despair and can even assist you in communicating with angelic and supernatural forces in the higher realms. If you want all of the benefits of Agate with a spiritual twist, this is the stone for you.
How To Use Crown Chakra Stones and Crystals
The fact that stones and crystals are so simple to utilize is perhaps the best part about using them in your therapeutic practices.
Stone and crystal are adaptogenic, which means that they actually function with you to cure any intention you create for them.
Here are some examples of popular methods to use for crown Chakra stones and Crystals:
Sleeping With Them: At night, consider placing the stones beneath your pillow. This is very beneficial for the third eye chakras and the Crown Chakra.
Wearing Them: Put the crystals around your neck or in your pockets for healing purposes.
Around the Home: Place various crystals throughout your home to feel healing no matter where you are.
Rituals: Those who undertake rituals can also make use of the mentioned stones and crystals in this way.
Meditation: Whenever you meditate, consider placing the crystals around or on you with the purpose of healing your crown chakra. During this period, you may also try repeating head chakra mantras and affirmations.
You can create an aura image in three easy steps:
Position yourself in front of the aura camera so that your aura may trigger the sensor.
Place your hand on the sensor to allow the aura camera to begin gathering data.
The image of your aura emerges on the screen!
Aura Systems products are available for purchase: