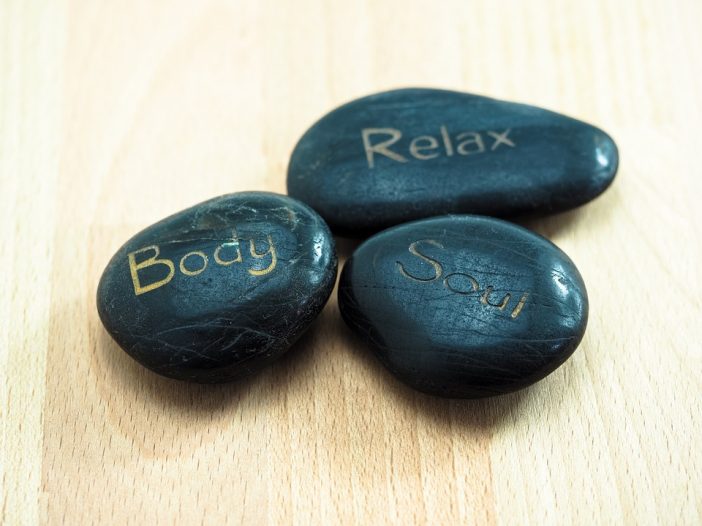 There has always been a lot of attention paid to physical health and mental health is becoming more mainstream – especially as we grapple with the effects of Covid isolation. But what about our spiritual health? At some point in their lives many people deal with an existential crisis, questioning their true meaning, purpose, and value. It's in these times that people are most likely to reach out for spiritual help.
It is difficult to feel a sense of wholeness without addressing the health of our minds, bodies, and spirits because all three are deeply intertwined and play a significant role in our sense of well-being. When one of these aspects is out of sync, it can affect the others. What kinds of spiritual help are available and who should we trust to guide us on our spiritual path?
Seeking spiritual help
Healers have a special calling to help people improve their overall wellbeing. When someone seeks spiritual help, they may be looking to regain hope and a sense of purpose and wellbeing in their life. Spiritual therapy is a type of counseling offered by a spiritual therapist, spiritual advisor, or other practitioner. The purpose of spiritual healing is to heal a person's soul and bring it into balance with the mind and body by accessing individual belief systems and the energy around us.
Unlike faith healing, spiritual healing is not linked to any particular religion. It is precisely the use of universal energy or non-religious spiritual force that allows people of all religious beliefs to benefit.
Spiritual healing is a non-invasive process that aims to bring the recipient's mind, body and spirit into a complete state of balance by exploring individual belief systems. Some of the benefits of spiritual healing include:
• Raises spiritual vibrations
• Brings a sense of inner peace
• Improves overall sense of wellbeing
• Allows the person's highest nature or best self to actualize
• Increases energy
Who offers spiritual help?
Kyle Kaplan, a Buddhist spiritual advisor at Northeastern University, says that a spiritual advisor can be defined as "someone who speaks to your soul and guides you to lead an ethical life, nurturing the deepest parts of you, and someone who facilitates the process of questioning the deeper structures of meaning."
There are several different types of people who may offer spiritual help, including:
• Spiritual advisor / Psychic medium
• Spiritual director
• Spiritual mentor
• Spiritual companion
• Spiritual therapist
A spiritual advisor can be a lifeline in a time of crisis; offering spiritual guidance and a better sense of connection to the world around us through their own enlightenment. Spiritual advisors use their connection to spiritual entities as a way to guide others on their spiritual journeys.
Psychics, on the other hand, may have the gifts of clairvoyance, mediumship, and healing. They use their abilities to offer insights and to make predictions about the future. They will usually also answer specific questions about people's life paths, relationships, careers, money issues, and more. Some psychics are also spiritual advisors and vice versa. Pay attention to how a person advertises their services; if you're lucky you will be able to find someone with overlapping abilities.
A spiritual director helps people grow in their spirituality as they work on strengthening their relationship with God or "the divine." They work with people to cultivate a life that is attuned to spirituality.
A spiritual mentor takes someone under their wing who is looking to connect with their spirituality in whatever form that takes. They help keep their mentee accountable on their spiritual journey.
A spiritual companion can be anyone who offers a listening ear and comforting guidance during a difficult time. The relationship empowers the person seeking companionship to explore their spirituality and connection to a higher power.
A spiritual or spirituality therapist brings a holistic approach to spirituality and its connection to the mind and body. They help clients regain a sense of balance in life and connect to a higher power.
How to find a spiritual help
If you are looking to bring spirituality into your life, a spiritual therapist or other type of practitioner may be able to help. At its core, you want to look for someone who has a deep connection to their own spirituality so they can use their insights and experiences to guide you on your spiritual path. But there are many different kinds of spirituality that speak to different people. Some people wish to explore their connection to God or gods through religion while others feel a connection to the universe, energetic forces, or a guiding spirit.
Look for spiritual help from someone who is aligned with your spiritual beliefs and who is ready to help you identify the life path that will help you reach your goals. A spiritual mentor or advisor wants to help people become the best version of themselves so they can reach their career, relationship, and overall life goals.
Since there are no certifications or governing bodies for spiritual advisors or mentors, it can be tricky to know how to find the right one. Having said that, most go through some type of training and there are ways to choose the type of support you're looking for.
Here are some ideas to help you find the right kind of spiritual guide for you:
1. Ask friends, family, and colleagues for a referral.
2. Do an online search for local spiritual advisors and read through websites and testimonials to get a sense for the practitioner.
3. Do a search on a site like www.sdicompanions.org.
4. Narrow your list down to a few candidates and set up interviews with them. Ask them about their journey to becoming a spiritual advisor and how they have helped others. Trust your intuition: you will know when someone is sincere and the right fit for you.
Stay away from advisors who are trying to sell you something they claim will save you or who seem to care more about their ego than helping you on your spiritual journey.
Buy An Aura Camera
Do you want to see human energy like never before? The right aura camera enhanced with the latest technology may be able to provide this experience. Our aura cameras provide aura and chakra readings for your clients on the spot. Contact us for pricing.