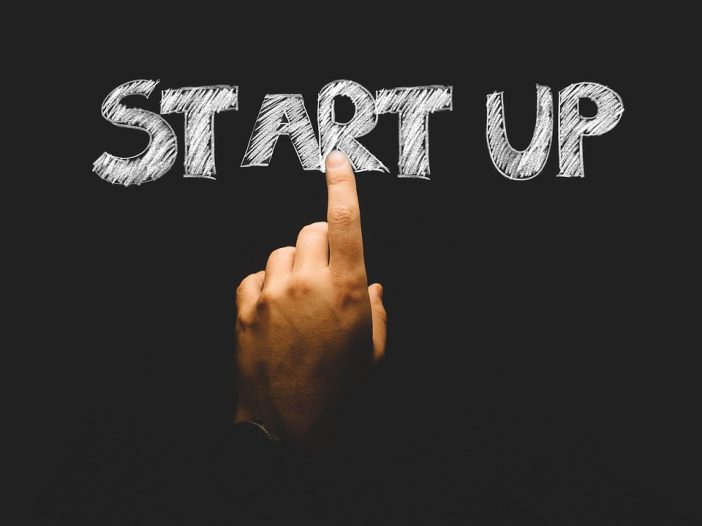 Have you always had a desire to help others through your spirituality? If you're a healer and you're ready to share your healing gifts, know that there is a place for you and that the world needs your healing energy. When you start a healing business, you are sharing a beautiful part of yourself with faith that what you offer will bring healing to others as it has for you.
While you may be certain about your gifts and your desire to start a business, you may also have a million questions about how to start a healing business. In this article, we will cover some practical tips.
What is a healing business?
A healing business is a business centered around healing services. Examples of healing services include Reiki massage, spiritual coaching, psychic reading, or other types of spiritual healing. There are also retail healing businesses that sell spiritual products such as healing crystals, aromatherapy, and meditation tools.
8 Tips for How to Start Your Spiritual Business
Starting a business isn't easy but there are steps that you can take to set you up for success and business growth. These eight tips will help you get your spiritual business off the ground.
1. Identify your goals
Sit down with a pen and paper or your trusty laptop and write down the top three goals for your spiritual business. Next, add any relevant numbers such as reaching a certain number of clients per month by a certain number of months in business. Ideally, you will set short, mid-range, and long-term goals.
Pro tip: Once you have reached each goal, replace it with a new goal.
2. Do market research
If you want your healing business to be successful, you will need to do some market research. Answer the following questions:
· Are my products or services in demand in my area? Do they fill a gap in the market?
· Where does my business idea fit within the market?
· Who are my competitors and how do their products, services, and prices compare to mine?
· How would I differentiate my business from the competition?
3. Find your niche
Now that you have completed some basic market research, you should be in a better position to pick a niche that matches your skills and passions AND fills a gap in the market. Become the authority in your niche and customers will come to you because you are the best. Having a niche also makes it easier to market your business. More on that later.
4. Write a business plan
A business plan is a very important tool for entrepreneurs, whether they need to secure a loan or not. A business plan is the best way to help entrepreneurs identify and carry out the specific steps required to launch a successful business, achieve both short-term and long-term objectives, and create an exit strategy when the time comes.
5. Take care of legal matters
No matter how uplifting your business idea is, you will need to take care of some basic legal tasks before opening your doors.
· Pick a business name
· Choose the business structure you want to operate under such as sole proprietorship or LLC
· Obtain a business license
· Speak to a business tax professional about taxes and record-keeping
· Decide where you will operate your business and sign any paperwork required to secure a lease, purchase a building, or take out a renovation loan.
· Purchase liability insurance
· Create a client intake form
6. Join relevant spiritual associations
One of the best ways to get helpful business advice and a boost to your new business is to join business associations relevant to your industry. There are several potential benefits to joining a spiritual association, including:
· Insights for how to grow your business
· Connections to wholesalers who can supply quality products for you to resell
· Liability insurance and other business tools to help protect your business from complaints
· Access to mentors and industry veterans
7. Go through a branding exercise
Branding exercises are guided activities that help new business owners and entrepreneurs nail down the essence of the company they want to build, including its mission, vision, and target audience. The purpose of these exercises is to ensure that the business will have a consistent and appealing brand message that can be carried out in all marketing efforts.
8. Market your business
Once you have started your business, you will need to market it to ensure growth and success. There are many steps that go into successfully marketing your business and you're ready to get started now that you have fleshed out your brand.
· Invest in a branded and functional website built for SEO
· Create and order your marketing materials such as business cards, brochures, and street signs
· Create social media business pages (based on where your target audience is engaging online) and begin posting tips and announcements. Quality video content is ideal.
· Boost posts or run social media ads to get your business in front of more eyeballs
· Get the word out by forming relationships with complimentary businesses
· Start building an email list so you can send newsletters
· Volunteer to give talks about your area of expertise
If you're interested in some examples of successful energy healing businesses, check out these trending healing businesses in 2022. We wish you all the best on your business journey!
How do Aura Systems aura cameras work?
Aura Systems aura cameras are simple and effective tools for real-time aura and chakra readings. Our cameras are designed to be very user friendly with these three easy steps:
Have your clients sit in front of the aura camera so the camera can capture their image while you access the sensor.
Ask your client to comfortably rest their hand on the sensor to allow the aura camera to collect data.
Voila! Their aura image appears on the screen.
Once you have finished this easy three-step process, you have the option of printing reports for yourself or your client. You can print many different high-quality aura-chakra reports in multiple languages. Ready to order? Contact us now.