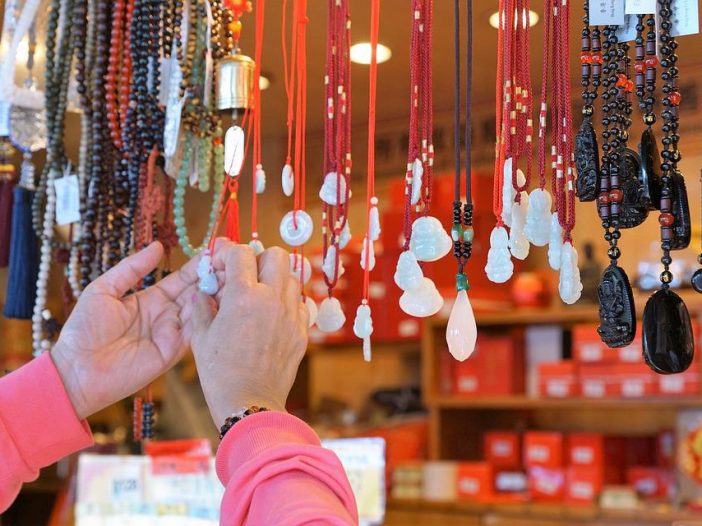 If you perceive yourself to be a spiritual person who is in sync with your spiritual well-being, you could consider sharing your talents and abilities with everyone else. Although several spiritual people believe in giving to others, they are sometimes concerned about the possibility of being compensated for their time.
Establishing a spiritual company might be a great way to combine your lifestyle and hobbies with your work and economic health. But where do you begin with a spiritual business in general?

In this post, we will teach you how to start a spiritual business and find your true calling.
What Is a Spiritual Business?
You may be unclear about what this implies to you if you are thinking of starting a new spiritual business. There is really no one type of business that can provide spiritual benefits to others, so don't fall into the trap of doing what everyone else is doing.
A spiritual business is simply any organization that provides spiritual growth services or holistic remedies for a wide range of diverse events.

When starting a spiritual company, it is vital that you be emotionally linked to the product or service you want to offer or give. If you don't feel connected to the company, you won't be able to help people or build a profitable and meaningful business. Allow yourself to evaluate what a spiritual business means to you and what services you might be able to provide to individuals you want to help.
Some instances of spiritual businesses are:
Services for meditation coaching
Yoga training
Coaching for spiritual growth
Doula and childbirth services
A health practitioner or a holistic nutritionist
Services for spiritual interior decor and design
Services for spiritual well-being and health
Design of crystals or jewelry
Aromatherapy or candle treatments
Always keep in mind that you have the option of starting your own spiritual company. You do not need to specialize in one type of business, and your spiritual business may provide a range of services. Permit yourself to characterize a spiritual business for yourself, and don't be limited by what has already been done.
The advantage of a spiritually oriented business is that it allows you to showcase your abilities while simultaneously giving back to others. Pay attention to what this means for you and let it shine through in all aspects of your spiritually centered business.
How to Start a Spiritual Business
In many ways, starting a spiritual company is a never-ending process. The tips below should be examined on a regular basis to ensure that you're creating a business that portrays who you are and how you want to be perceived.
1. Be present every day
Once you've established what you want to achieve and devised a plan to get started, the next step is to turn up and do the job every day. This might mean a variety of things to different businesses. It might involve creating content for your target audience or organizing programs.
It may also include obtaining the necessary knowledge and assistance to enable you to realize your ambitions. If you have a strategic vision in place, it is now up to you to set those ideas into action and truly own your achievement as a spiritual business owner.
2. Align with your vision for success
When it comes to launching a spiritual business, it is critical that you have a clear knowledge of what you want to provide to people and what success you want to receive. To accomplish so, you must first define what success means to you. Whether you have significant financial objectives or want to make a lasting effect in your community, defining success for yourself will help you show up honestly and constantly be connected with your vision of success.
3. Interact with your community
There is no disputing that if you run a spiritually driven business, your talents may not be suitable for everyone. While this may appear to be a negative, it is actually a plus. Instead of focusing on people who do not appreciate what you have to offer, concentrate on assisting your community.
This may be done through in-person or online conversations, marketing, or any other method of discovering and interacting with those who need to receive your message. More individuals will come to you the further you press into serving those you were designed to serve. Determine who you were born to help and commit to making them your top priority. Your company should be a reflection of who you are, and when you do it honestly, your clientele will seek you out.
4. Be ready to evolve
Consider what your spiritual business means to you, who it serves, and how it fits with who you are as you establish it. Over time, you may realize that your company purpose no longer corresponds to who you are. It is quite OK to change your perspective and your business as it grows.
Whether you keep adding products and services to your foundation or create a full shift to something new, your spiritual business should always be consistent with who you are. This will help you feel content and live your best lucrative life as a spiritual company owner.
5. Embrace failure
Failure will be a part of your road to success as a spiritual business owner. Keep this in mind while you develop your spiritual business. You will make errors. Not everyone will understand your message. It won't always feel nice, but that doesn't mean you can't find what makes you happy. Lean into your failures and look for the lessons they can teach you. Remember that as long as you continue to strive toward achievement, your setbacks will be only a hiccup rather than an obstacle.
Real-time visualization of auras, chakras, and energy imbalance representations.
An appealing method for holistic wellness facilities to display before-and-after data.
With in-store readings, holistic businesses may increase their average customer value.

A tool for entrepreneurs to get attention at festivals, fairs, conferences, trade exhibits, and other events.
You may be able to gain aura business benefits like never before with our comprehensive array of aura cameras.
For prices, please feel free to contact us today.