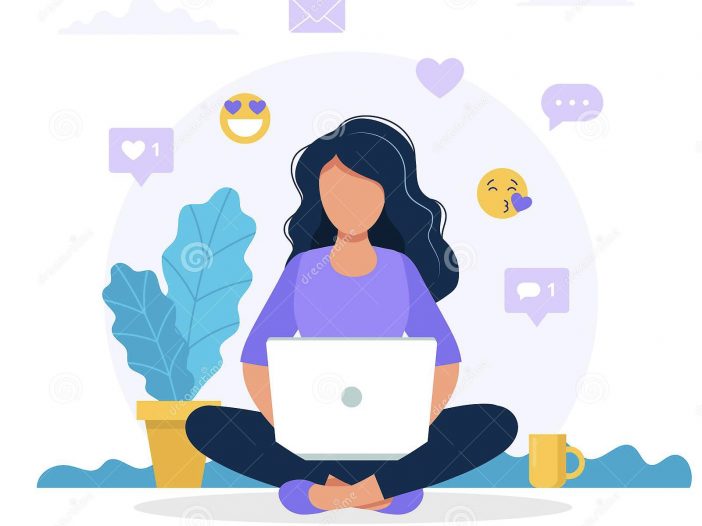 Starting an energy healing business requires knowledge, skills, effort, dedication, and passion. If you've been cultivating your energy healing skills and you're bursting to help others in your community and even around the world, an energy healing business may be the perfect solution for you.
There are many benefits to owning your own energy healing business:
· Make your own schedule and control your workload
· Ability to work from home
· Rewarding work – fulfill your passion
· Reasonable startup costs
· High profit margins / high hourly rates
· Several business models to choose from
· Pick and choose your clients
· Unlimited income potential as you build your client list
· Be your own boss
· Control your own destiny
If you're ready to dive in and get started, read on to learn how to start your own energy healing business.
How to Start Your Own Energy Healing Business | An Introduction
Whether you want to become a Reiki practitioner, Pranic Healer, open a crystal shop, or yoga studio; there are several steps you will need to follow to start your own energy healing business.
1. Choose your business structure
Choose your business structure. The most common business structure types are sole proprietorship, partnership, limited liability company (LLC), and corporation; each come with their own benefits and drawbacks.
2. Estimate your startup costs as part of your business model and business plan
Every business has startup costs. According to starterstory.com, startup costs for energy healing businesses are relatively low and range from $62 to $23,259 with an average investment of $12,272.
You will need to create a business model with a written business plan that outlines your startup costs. Next, figure out how you will come up with the funds to cover these costs.
3. Identify your target market(s)
Who will you be selling your products or services to? There may be one or more target markets. This is an important part of setting up your marketing strategy. You can build buyer personas to help you identify your prime clients' characteristics.
4. Choose a business name
Now that you have identified your basic business model and target audience, you are ready to choose a business name. Your name should convey what your business is about and/or the healing benefits you wish to bring to your clients – but it should also be easily understood and catchy. Come up with several options and make sure the domain name is available for your future website. You will also want to check that the name isn't too similar to any of your direct competitors. Pro tip: choose a business name that has relevant keywords. That way when potential clients search for the services you offer, your website is more likely to show up in search engine results.
5. Identify your operating costs
The business model you choose will affect your operating costs. For example, if you are performing psychic sessions online, you will have low overhead costs compared to a Reiki practitioner who needs to lease a studio to bring in clients.
Pretty well all energy healing businesses will need a website, insurance, and have some legal fees. Massage businesses will have additional operational costs such as massage tables, pillows, sheets, etc.
6. Define your service fees
Take into account your operational costs and look at what your local competitors are charging for similar products or services and set your prices accordingly. You may wish to come up with package fees to encourage clients to come back for multiple sessions.
7. Register as a legal entity
You will need to register your new business based on your business structure type. Costs may vary depending on the type of structure you chose.
8. Register for taxes
You will need to register for state and federal taxes. To register for taxes, you will need to apply for an Employer Identification Number (EIN) from the IRS. This number is used to get business licenses and open business accounts, etc.
9. Open a business account
It's important to keep your business income separate from your personal income by opening a business account and business credit card at your local bank or credit union.
10. Get all necessary licenses
Check with your local city or county's clerk office to determine what permits and licenses you will need to legally run your business.
11. Create new patient and informed consent forms
You will need new patient and informed consent forms for your clients to sign. Go online or speak to a mentor for examples.
12. Join an association of energy healing professionals
Official organizations, whether local or online, can provide essential tips and knowledge for helping you run your business. You may even be able to purchase a discounted insurance policy through an association.
13. Register for insurance
You will need business insurance policies to protect your business from financial loss. General-purpose insurance may work but if you are hiring employees, you will need Workers' Compensation Insurance as well.
14. Build your website
Find a reputable web designer with SEO experience to build your website. It should be both beautiful and functional. Many small businesses use WordPress themes because of their simplicity, potential functionality, and open-source software.
15. Market your business
Create a marketing plan that starts with branding. Apart from your website, you will need marketing materials such as signs, business cards, and flyers. Decide which advertising channels will be best to reach your target market(s) and then come up with a marketing budget.
AuraCloud 3D Basic aura camera
The IES AuraCloud isn't like a regular camera: it's a device full of tools that are used for aura energy readings through visual representation. This unique spiritual imaging system was created especially for holistic practitioners of alternative health and wellness centers who want to help clients with the health of their mind, body, and spirit.Pricing for the AuraCloud 3D Basic is available upon request. Please contact our team today to receive a personalized quote.