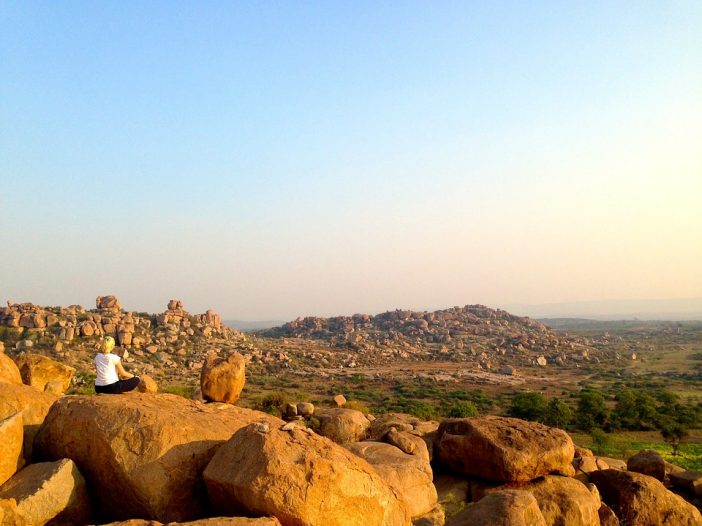 Many people aspire for good spiritual health, defined as living a purposeful, balanced life, as your authentic self; free from the shallowness of earthly desires and connected to a higher spiritual power. Put a different way, spiritual health is believed to create a balance between physical, psychological, and social aspects of human life; increasing inner peace, connection, and empathy. With all of these benefits, it makes sense that people want to know how to stay spiritually healthy.
There are many tips to maintain spiritual health, including incorporating practices like prayer, meditation, yoga, or Qigong into your routine. Other ways to maintain spiritual health are to act out of a place of kindness and compassion, while being mindful to listen to your body and emotional needs. Work on being grateful for all the good things in your life and foster your connection to your community and the natural world. Focus on feeling empathy and doing things to help others.
How to Stay Spiritually Healthy | 10 Tips to Maintain Spiritual Health
These 10 practical tips can be incorporated into your life to help you stay spiritually healthy.
1. Develop a strong sense of gratitude
One of the best ways to achieve happiness is to focus on the gifts we have in our life. If you spend a little time every day reflecting on what you have to be grateful for and acknowledging those who do things for you and offer kindness to you; you will be happier and more spiritually healthy. Some people choose to keep a gratitude journal but there are other options such as writing a gratitude note every day to someone you are grateful for.
2. Work on empathy for others
The ability to empathize is to understand and share the feelings of others. Do this by thinking about what life hurdles someone faced that brought them to their current situation and imagine how they are feeling about their circumstances. When we show empathy to others, we put light out into the world that comes back to us. Start by empathizing with the people you are closest to; your children and spouse, perhaps. Next, expand your circle of empathy to friends, co-workers, and extended family members. Aim to get to a place where you feel empathy for strangers.
3. Stay true to yourself
One of the best things about being spiritually healthy is that we finally learn to be our true selves; casting off false ideas we have been telling ourselves about who we are. As we make choices in our lives, it's important to trust your gut instincts and respect your own feelings before forming new friendships, joining organizations, or taking a job.
4. Show kindness
Part of being spiritually healthy is showing kindness to others from loved ones to strangers. Do not act maliciously or violently toward anyone (unless you are forced to for self-defense) and if you behave unkindly, be sure to apologize. One of the ways to ensure that you will be kind toward others is to learn to manage your feelings so you don't lash out because of your own problems.
5. Meditate or pray
Many people find that making meditation or prayer a part of their daily routine is the best way to maintain spiritual health. Meditation is to the soul what cardio is to heart health. There are many different ways to pray or meditate; alone or in a group, doing yoga or Qigong – ideally outdoors, or even sitting quietly in nature. Find what works for you and incorporate it into your routine.
6. Find a creative outlet
When we were kids, we were creative without thinking too much about it. Creativity is a great way to strengthen our spiritual understanding. Try cooking, painting, drawing, crochet, writing, gardening, playing an instrument, dancing, acting, or singing – the list is endless.
7. Read up on spirituality on a regular basis
Whether you like books, articles, poetry, or podcasts, one of the best ways to stay spiritually healthy is to keep reading (or listening) to spiritually minded teachings. Depending on your belief system, there is likely a wide range of options to choose from. If you need a little motivation, try joining a spiritually minded reading club or find a study buddy to share literature with.
8. Spend time reflecting in nature
Humans were never meant to spend all day cooped up inside houses or buildings. It is healthy to connect with the natural world. The expression "being grounded" is literally rooted in the idea that we should spend time barefoot on the ground (earth). There are many ways to spend time in nature, including walking or hiking, sitting outside and listening to the birds chirping, moon gazing, or enjoying a sunrise or sunset. Whatever you do, be sure to turn off your phone and focus on appreciating nature all around you.
9. Volunteer
One of the best ways to stay spiritually connected is to do things for others. Figure out what you're passionate about and find an organization that you can help in that field. For example, if you love elderly people, find an organization that does outreach to lonely seniors. Other ideas are to help out a disabled neighbor with meals or yard work, offer free classes in your field of expertise, or start a fundraising campaign for a worthy cause.
10. Take a spiritual trip
Daily life is full of work and distractions. For those who are able to afford to take vacations, we highly recommend a trip that focuses on your spirituality. This is a great way to get away from the stress of your regular routine, find a fresh perspective, and improve your spiritual connection. There are many different options to suit different tastes, including visiting a holy site such as the Western Wall in Jerusalem or the Kashi Vishwanath Temple in India. Other ideas include reputable meditation retreats, nature retreats, or creativity retreats.
How aura cameras are used at holistic events and fairs
Fair season is coming right around the corner. If you're a vendor at psychic fairs or other natural and holistic events, you could use our digital aura camera machines and aura-energy machine packages to generate income. Many of our customers charge per session or photo, allowing them to quickly earn back the money they spent on a machine. Aura cameras also provide an opportunity to get more clients into your practice. How could you benefit from having an aura imaging camera at your events? Learn more about the benefits of an aura camera for holistic events and fairs.