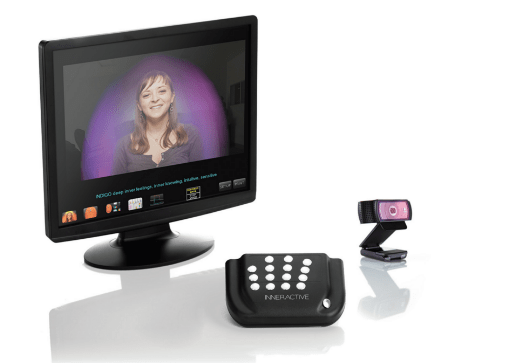 This article is written according to people's belief in metaphysics.
The aura picture machine for energy field photography is an aura reader's best tool. It allows them to show their clients just what their aura looks like and where the problems could be. However, if you don't use or maintain the machine well, you won't get the most accurate result and that can have an impact on your reputation as an aura reader and your aura photography business. Here are some tips and suggestions that would help you use your aura picture machine correctly.
How to Use It
Read the User Manual – You need to read the user manual thoroughly before you set up and use the aura camera machine. People have the tendency to ignore the user manuals and try to figure out how to use the products themselves, but when you do that, you can end up making mistakes. The user manual has instructions on how to use the aura picture machine and get the best results from it.
It will also mention care and maintenance requirements that would help keep your machine functional for many years to come. If you plan to be a part of this industry for a long time, you need to learn how to take care of your equipment well and for that, you need to read the user manual.
Demo Videos – You can get access to almost everything online and that includes demo videos for an aura picture machine and aura viewing software. Just a brief Internet search should lead you to YouTube videos and websites with demos about different products and machines.
These videos will help you understand how the machines actually work. Most people understand demo videos better than user manuals so if you find that user manuals aren't clear enough for you, you can look at the videos to understand how the machines work.
Test – Before you purchase the aura picture machine, you should test it and see what kind of readings it gives and how accurate these readings are. You'll only understand the efficiency of the machine before you use it in your business. You also need to have a solid foundation in aura reading and understand what the aura colors mean before you use such machines.
How to Maintain Your Aura Picture Machine
Follow Service Instructions – The machine will most likely come with maintenance instructions and you need to follow them to ensure it functions well for a long time. This means that you should clean the lenses on the camera, replace batteries whenever required, and keep the aura picture machine in good condition in order to prepare for any future aura photo sessions.
Repairs – If the machine breaks down and stops working, don't attempt to repair it yourself. It's a better idea to call the manufacturer and submit a repair request. Customers who attempt to repair the machine themselves inadvertently manage to cause more damage.
If you use and maintain your aura picture machine well, it will function effectively for a long time and could bring in new business regularly. You should also update any software that accompanies the machine regularly. Aura machines can be sensitive and need to be handled carefully.