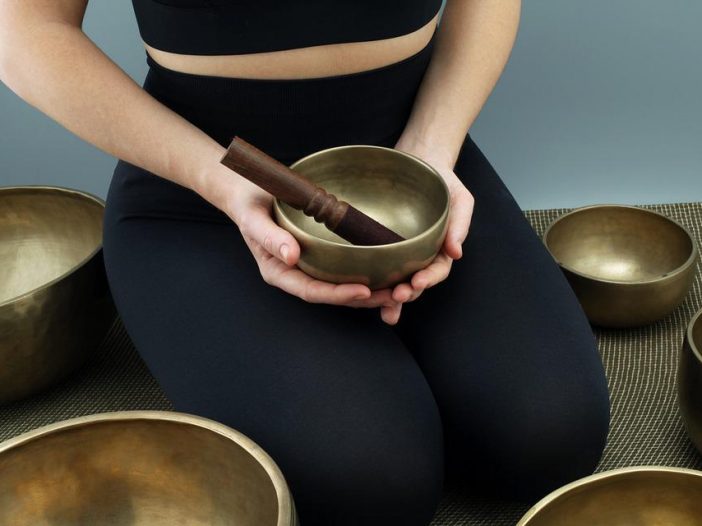 Energy Healing is a type of therapy that channels 'Universal' or Divine energy to help us heal the whole being – mind, body, and spirit. Many believe that energy healing allows us to clear out negative vibrations that may be causing both physical and emotional symptoms and usher in positive energy that leads to overall well-being. The energy is transferred from the universe through the healer and into the recipient in need of healing. An energy healing business specializes in one or more energy healing therapies to help their clients achieve wellness.
Many of the techniques used by energy healers are rooted in shamanistic and Asian traditions that have been in use for thousands of years. Out of these traditions came yoga, Qigong, acupuncture, Reiki, meditation, and more. Millions of people around the world use these practices to improve their mental and physical well-being, and bring their mind, body, and spirit into alignment. Some who are struggling with serious physical illnesses such as cancer use energy healing practices as a supporting therapy to traditional healthcare.
How does energy healing work?
While energy healing therapies have not been measured quantitatively in a reliable way, there are some new tools like the superconducting quantum interference device (SQUID) that have the potential to shed more light on their effectiveness.
Science recognizes that our bodies are powered by energy. Our hearts beat with energy pulses and our brain and nervous system communicate with our body through complex energetic pathways. Energy healing is based on the belief that the human energy field is a glowing field of energy that makes up our physical being and extends beyond the physical body in a continuous mutual process with the environmental energy field. This energy field has a unique relationship to our physical, emotional, and spiritual well-being. When used in energy healing work, the energy all around us is believed to play a powerful force in healing.
What is an energy healing business?
Energy healing businesses aim to balance a client's energy for the purpose of healing and improving overall well-being. There are many kinds of energy healing businesses that offer a wide range of energy healing services. Services may include the use of light, sound, magnets, and/or therapeutic touch. The healer is likely to have studied a specific practice such as Reiki, Qigong, or Pranic healing.
Here are some examples of energy therapies provided by energy healing businesses:
Acupuncture
Acupuncture is a popular type of alternative medicine and an important part of traditional Chinese medicine where thin needles are inserted into the body in strategic locations to induce a healing response.
Bio-magnetic therapy
Bio-magnetic therapy is an alternative form of healing that has been practiced for thousands of years. It is based on the belief that magnets have the ability to relieve pain, reduce inflammation, and improve circulation.
Crystal energy healing
Crystal energy healing uses the concept of vibrational energy to heal the mind and body. Practitioners may lay stones on certain parts of the body associated with the crystal or ask clients to keep specific crystals close by while they sleep, work, or meditate.
Holistic pain management
Holistic pain management is an approach to pain management that takes into account the individual's emotional, mental, and spiritual needs; not just their physical pain. Holistic pain management can include a variety of treatment methods above and beyond medical care including yoga, talk therapy, and mindfulness training.
Light energy healing
There are different types of light energy healing. Chromotherapy is a type of holistic healing that makes use of the visible spectrum of light and color to influence a person's mood and overall health. Aura healing is a type of light energy healing that is said to help clear mental and emotional blockages that are making it difficult to heal.
Meditation
Meditation is a well-known practice where people use mindfulness or other methods for focusing the mind to help them achieve mental clarity and an emotionally calm and stable state.
Pranic healing
Pranic Healing is a trademarked method of "no-touch" healing that uses the body's energy fields and the life-force energy called prana to help the mind and body heal itself.
Qigong
Qigong (also known as qi gong, chi kung, chi 'ung, or chi gung) is a system of coordinated body-posture and movement, breathing, and meditation techniques used to improve overall health and spirituality.
Reflexology
Reflexology is a type of massage where practitioners apply varying amounts of pressure to specific points in the feet, hands, and ears for the purpose of healing other parts of the body.
Reiki healing
Reiki is a type of energy healing from Japan. Reiki practitioners use a technique called palm healing or "hands-on healing" with the intent of transferring "universal energy" through their palms to the patient. The intent is to help clients clear emotional blockages in their chakras to encourage emotional and/or physical healing.
Shamanic healing
Shamanic healing is a powerful modality that is believed to have the ability to help clear emotional traumas and blockages. Shamanic practitioners call on helping spirits from other realms to help people on earth restore their spiritual power.
Sound Healing
Sound healing is an ancient meditative practice that uses toning, chanting, or vibrations from the voice or musical instruments to create healing vibrations within the body. Sound healing is based on the belief that sound changes consciousness.
Yoga
Yoga is a spiritual discipline based on an ancient Indian practice that focuses on bringing harmony between the mind and body. There are different styles of yoga but all combine some type of physical poses and breathing/relaxation techniques.
Benefits of An Aura Photography Business
Are your clients interested in chi-energy and their auras? With the AuraCloud 3D Camera you can produce aura-energetic data associated with chi-energy-imaging in real time. Perfect for spiritual healing businesses and wellness centers, our aura camera is a great add-on or service on its own. You will be able to provide a unique experience to your customers, including the ability to show them how their aura changed before and after treatment. And they are easy to use! Learn more about how an aura camera may benefit your business.