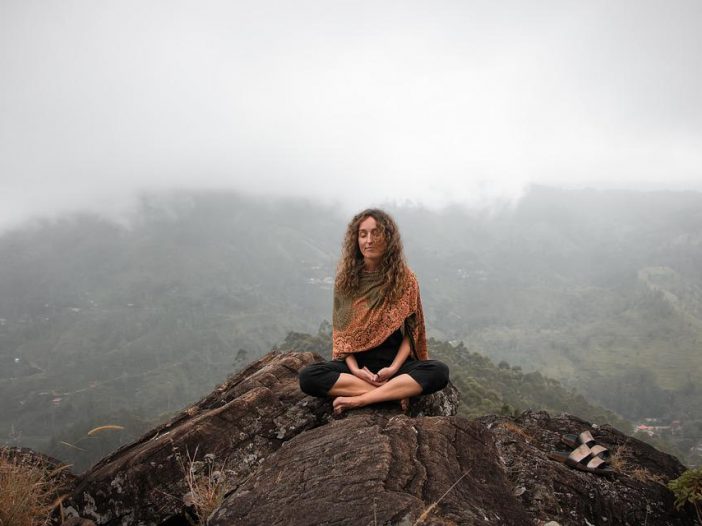 What Is Spiritual Wellness and What Spiritual Wellness is Not?
When we are well, we feel healthy emotionally, mentally, physically, and spiritually. We also feel a social connection to our community and the world around us; aware of how we contribute to and affect others and the environment. Today we're going to take a look at spiritual wellness as a piece of the puzzle for a healthy and happy human experience.
What is spiritual wellness?
Spiritual wellness comes about from the work that is put into expanding our sense of purpose and meaning in life. A person who has reached a place of spiritual wellness is at peace and leads a meaningful life. They are happy to make sacrifices for the greater good while acting with morals and ethics in mind.
For some, spirituality involves religious practice or family traditions but there are many other ways to achieve spiritual health and wellness.
Some examples of spiritual wellness include:
· Feeling a strong sense of connection with the people and animals around you
· Feeling a connection to your community and the world at large
· Being aware of and caring about how your actions impact your community and the environment
· Having a strong understanding of who you are and your life's purpose
· Having a spiritual outlet – a relationship with The Divine, the universe, etc.
· The ability to accept "what is" and live in the present moment
· Living life according to a strong set of moral values
How do people achieve spiritual wellness?
Like anything else in life, we have to make a daily commitment to concrete actions to reach our goals. Some examples of how to achieve spiritual wellness include:
· Set aside time each day to pray, read, be in nature, or meditate
· Practice mindfulness – spend 10 minutes focusing completely on the present moment
· Forgive yourself – showing empathy for yourself is just as important as showing it for others
· Go for a nature walk/hike
· Swim in a natural body of water
· Step outside and gaze at the moon
· Sleep under the stars
· Watch the sunrise or sunset
· Plan a daily window to relax and be with your thoughts
· Practice gratitude, either verbally or in a journal
· Take time to self-reflect – it may be helpful to keep a journal or record yourself sharing your thoughts and feelings
· Listen to your inner-voice
· Volunteer with an organization that you're passionate about – this is a great way to strengthen your compassion for others and increase your sense of connection to the community
· Be deliberately kind and show empathy to others – sometimes a kind gesture such as bringing soup to a sick or tired friend can mean the world to them
· Seek guidance from a spiritual healer, mentor, or advisor to help determine your life's purpose and values
· Join a spiritual group
· Sign up for yoga, Qi Gong or other activity that can lead to healing
· Spend time creating art, healing food, or music
· Listen to music that inspires and uplifts you
· Buy tickets to a local arts production – theater, music
If you are looking for a balanced life, spiritual wellness is a great goal. To reach a place of holistic health and wellness, spiritual health should be in the equation. When you put in the work, you can reach a place of peace and live a more meaningful life, connected to your core values and beliefs.
Why is spiritual wellness important?
We stand to gain a lot by seeking spiritual wellness. Our lives may be enriched is many ways including:
· Strengthening our relationships with loved ones
· Feeling a deeper sense of peace and purpose
· Bringing positivity to those around us
· Living our values
· Having a greater sense of self confidence, self-compassion, and resilience
· Acting with mindfulness
· Being accountable and responsible for our own actions
Spiritual wellness can bring about a more prosperous life because we become more connected to our life's purpose and values, which is very grounding. This deeper connection to our inner-self can lead to a higher sense of self-awareness, creating better relationships with ourselves and those around us. Giving ourselves space to slow down and enjoy the beauty around us increases inner peace and our ability to be truly present and appreciate what is right in front of us. Rather than reacting to the world around us, we act with a sense of meaning and purpose.
What spiritual wellness is not
Spiritual wellness is all about being a good person and reaching a place of peace. It is not about being self-righteous.
Some examples of what spiritual wellness is not:
· Subscribing to only one spiritual truth
· Calling yourself deeply religious but not acting in a way that matches the teachings you say you follow
· Going to a place of worship every week
· Judging yourself or others for not following a strict code of conduct laid out by an organization or religion
· Believing that you are morally superior to others because of a belief system that you hold
Benefits of our Aura Cameras
There are many benefits to our aura-energetic devices, including:
Provide a way to visualize auras, chakras, and energetic imbalance representations on the spot
Provide detailed readings that help both the practitioner and client gain a deeper understanding of potential energetic imbalances
Show compelling before-and-after holistic treatment data in side by side comparison images
Software that allows your clients to take home reports of their reading
Increase average customer value by up-selling in-store readings
An additional tool for psychics and other entrepreneurs to use at fairs, etc.
Click here for more benefits.