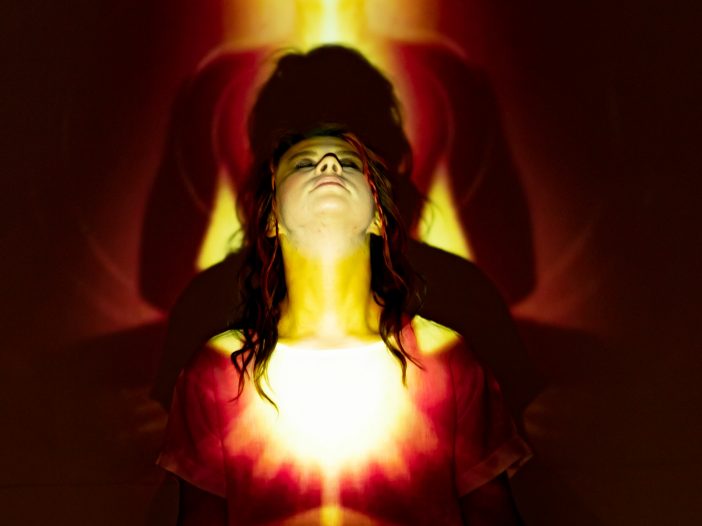 Healers have a special calling to help people improve their mental and physical wellbeing. While spirituality can mean different things to different people; when a person pursues spiritual health, they are looking to build a more purposeful life, and create balance between the physical, psychological, and social aspects of their lives. Spiritual healers help people actualize these goals through a variety of methods, including the transfer of energy.
Spiritual health can be seen as the manifestation of optimum balance and connection within and across systems; the healer acts as a vessel that supports the movement of the systems toward a feeling of "wholeness." The spiritual energy in the healing work comes from universal or divine energy, channeled through the healer to the client.
Why is spiritual health important?
Spiritual health is an important part of overall health; when we have a healthy spiritual life it can contribute to overall wellness, including physical health and mental wellbeing. There are many practical benefits to good spiritual health, including:
· Decreased anxiety
· Increased sense of calm
· Feeling more mindful, centered, grounded, and connected
· Better emotion processing
What is spiritual wellness?
Someone who is experiencing spiritual wellness has a sense of purpose and meaning in their life. They treat themselves and others with compassion, empathy, morals and ethics, and feel a connection to others and their community. Examples of acting with spiritual wellness include volunteering, practicing self-care, connecting with loved-ones, and feeling a sense of belonging and purpose.
Spiritual help
The five qualities of spiritual health are meaning, value, transcendence, connection, and becoming (personal growth).
When someone seeks spiritual help, they may be looking to regain hope and a sense of purpose and wellbeing in their life. If someone is coming to you, a healer, for spiritual help, start by learning about where they are coming from and how they would like to improve their lives. Imagine what it would be like to walk in their shoes and ask for divine assistance to support them on their spiritual journey.
Unlike faith healing, spiritual healing is not linked to any particular religion. It is precisely the use of universal energy or non-religious spiritual force that allows people of all religious beliefs to benefit.
Spiritual healing is a non-invasive process that aims to bring the recipient into a complete state of balance. Some of the benefits of spiritual healing include:
· Raises spiritual vibrations
· Improves overall sense of wellbeing
· Allows the person's highest nature or best self to actualize
· Increases energy
Ways to improve spiritual health
As a healing practitioner there are many ways to help your clients improve their spiritual health. In addition to treatments, you may recommend that they spend time in nature, practice mindfulness, start a gratitude journal, literally "get grounded" by standing barefoot on the earth, take a break from social media, volunteer in their community, commit to family dinner time, or take up yoga, qi gong, or meditation.
What happens in a healing session?
Spiritual healing may be especially helpful to those struggling with anxiety, depression, anger, fear, or chronic health conditions. Clients may require multiple sessions in order to see the improvement they are looking for.
The healer's goal is to support the wellbeing and self-healing of the patient by helping their clients relax their bodies and release tensions but no specific outcome should be promised.
There is no right or one way to provide a healing session. Each practitioner will find what works best for them and their clients. Appointments may be held virtually or in person. As a general guideline, a client may be asked to sit comfortably in a couch or chair with their feet touching the ground. Both the healer and the client should clear their minds with cleansing breaths. Next, the healer channels energy (usually through their hands) on and around the client's body (either physically or through visualization) for the purpose of healing.
Spiritual planning
When we are trying to incorporate new behaviors in our life, it's important to make a plan. A spiritual plan is a helpful way to remind ourselves to take daily steps to engage with spirituality in our lives. Over time, habits are formed and long-term behavioral changes happen.
As a healer, you can help clients choose a goal for that month and then identify two to four actionable steps to help them achieve their goal. For example: practice gratitude by acknowledging something they are grateful for every day, make time to meditate every morning, find a creative outlet, practice kindness by doing something thoughtful for a loved one or stranger.
Aura Cameras to Enhance Your Business
Inneractive aura cameras are innovative and intuitive, allowing for detailed, real-time aura and chakra readings to help you gain insight into your client's state of being and promote your retail store or wellness business. Wellness practitioners who are metaphysically minded, usually owners of small businesses and boutiques, use our product as a revenue-generating entertainment device as well as an indirect compliment to their products and services. Our clients include massage therapists, aromatherapists, reiki practitioners, metaphysical bookstore owners, and other spiritual service providers.
We design our imaging systems based on the feedback we get from our clients and our knowledge of the industry. Consequently, our aura-energetic devices provide a variety of positive energy benefits.
Some general benefits may include:
· An instant, easy way to understand chi-energy information
· Ability to visualize auras and chakras
· Detailed readings that allow for a deeper understanding of potential energetic imbalances
· Monitoring of internal energy channels that may be out of harmony
· Side by side reading comparisons with easy access for later
· Software that allows your clients to take home reports
· Identifying rising chi-energy can help you understand what may need to be done to curb energy imbalances and promote aura healing
At Aura Systems we build human-computer interfaces that empower wellness practitioners to visually explain their services to customers. We accomplish this by combining multimedia real-time interactive computer hardware with our proprietary software, which displays data collected from a human subject. The physical data is presented in a way that corresponds to some people's spiritual beliefs about chakras, auras, and other non-physical attributes of human beings. Learn more about the AuraCloud 3D and how it works here.