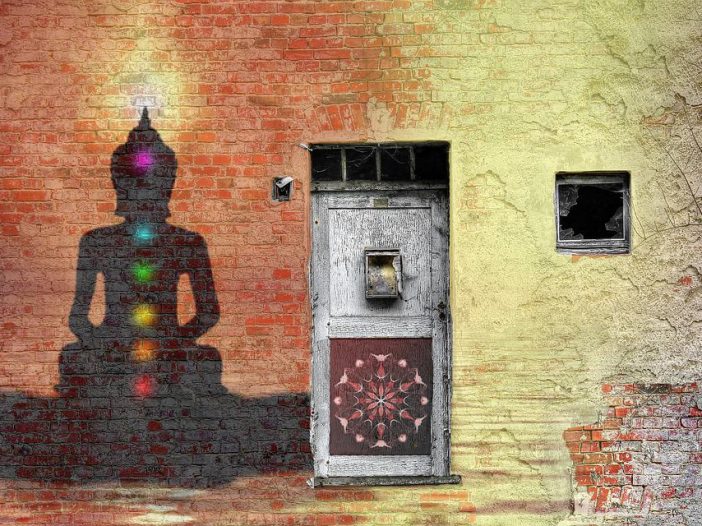 Chakra stones have become a popular way to work on regaining balance and energy and connecting with your mind and body as you focus on each chakra.
What is chakra?
Chakra means "wheel"; practitioners see chakras as spinning wheels of energy located along the spine. Chakras are used in a variety of ancient meditation practices but they are rooted in yoga, Ayurvedic, and Hindu teachings. While chakras cannot be seen by the human eye, they can be visualized, felt, and sensed with intuition. Chakras receive and send energy but when a chakra is imbalanced or blocked, the energy flow is disrupted. Many believe that such blockages can cause health issues in the surrounding areas.
Each chakra represents and is connected to one of the seven chakras (energy centers) around the body and its own emotional state.
The seven chakras are:
1.      Root chakra
4.      Heart chakra
7.      Crown chakra
What are the 7 chakra stones?
Each chakra is typically associated with one or several stones. This list may help you choose a healing crystal for each chakra:
Root chakra stones: Garnet, Hematite, Black obsidian, Red Jasper, Carnelian, Bloodstone, Tiger's Eye, Smoky Quartz, Black Onyx, Fire Agate, Black Tourmaline, Moss Agate
Sacral chakra stones: Citrine, Carnelian, Moonstone, Coral, Snowflake Obsidian, Orange Calcite, Sunstone, Tiger's Eye, Amber, Moonstone, Aragonite, Goldstone, Amethyst
Solar Plexus chakra stones: Malachite, Calcite, Citrine, Topaz, Amber, Tiger's Eye, Pyrite, Yellow Jasper, Yellow Topaz, Agate, Yellow Tourmaline, Lemon Quartz, Sunstone
Heart chakra stones: Rose Quartz, Jade, Green Calcite, Green Tourmaline, Green Aventurine, Unakite, Rose Quartz, Rhodonite, Amazonite, Jade, Emerald, Green Opal, Malachite, Prehnite
Throat chakra stones: Amazonite, Blue Quartz, Sodalite, Blue Goldstone, Lapis Lazuli, Turquoise, Aquamarine, Blue Tiger's Eye, Kyanite, Blue Apatite, Chrysocolla, Labradorite
Third eye chakra stones: Amethyst, Purple Fluorite, Black Obsidian, Lapis Lazuli, Labradorite, Sodalite, Azurite, Citrine, Clear Quartz, Lolite, Lepidolite, Moonstone, Purple Fluorite, Black Tourmaline, Kyanite, Turquoise
Crown chakra stones: Selenite, Clear Quartz, Amethyst, Diamond, Lepidolite, Howlite, Labradorite, Sugilite, White Agate, Fluorite, Lapis Lazuli, Moonstone, Charoite, White Calcite
What is the benefit of using chakra stones?
Chakra stones are said to have many healing benefits but their main purpose is to improve overall health. Other benefits may include:
· Increased balance and emotional strength
· Improved spiritual, mental, and physical health
· Cleansing and detoxifying the body to realign the chakras
· Calming the sensory system during stressful times, which can reduce the risk of migraines and other stress-related issues
· Getting positive energy flowing and shielding the body from negativity
· Removing confusion to bring clarity of thought
· Helping positive vibrations reach the deepest parts of the body
· Increased energy flow
· Opening blocked nodes
· Improved mindfulness
· Increased capacity for kindness and compassion
· Helping people feel more grounded
· Improved connection with inner self
· Boosted confidence, self-assurance, and communication skills
· Increased positive outlook
· Protected from the "evil eye" and negative vibrations
· Encourages better outcomes in relationships and career
· Stimulates a desire to gain knowledge and learn the truth
· Increases feelings of inner peace, joy, gratitude, and satisfaction
How do I use Chakra stones to heal?
First, identify the chakra(s) that you want to focus on and then choose a few of your favorite stones linked to that chakra. Choose a crystal (or several) that you feel drawn to; trust your intuition. You will then use these stones to work on re-aligning your chakra(s) and balancing your energies.
Here are some practical ways to add healing stones to your daily life and use chakra stones to heal. Find the methods that feel most supportive and healing to you:
· Hold them
· Meditate or practice yoga with the stones in your hands
· Wear the stones as jewelry over the chakra locations
· Add a stone inside your bra
· Add stones to your bath water (as long as your stones are waterproof). If not, you can place them along the outside of the bath.
· Sleep with the stone under your pillow (or the bottom side of your pillowcase) or next to your bed
· Keep a stone in your pocket, purse, or wallet
· Decorate your home with them – they can make a lovely addition to a centerpiece or your mantel
· Put waterproof crystals along the base of your indoor plants.
When should I cleanse stones and crystals?
There are times that you should cleanse your chakra crystals and stones:
· When you first receive a new crystal, it's important to cleanse it of any energies it might have picked up on the way.
· If you are going through a really rough time, you should cleanse your stones more often to ensure you are getting as much positive energy as possible.
· Cleanse your stones on a regular basis, about once a month will work.
How to cleanse and recharge your stones and crystals
There are a few ways to cleanse and recharge your stones and crystals. First, check to see if your stones can be cleaned in water.
You can cleanse and recharge your chakra stones by placing them outside to soak under a full moon overnight or by soaking them in a bowl of rain water or salt water. Some prefer to smudge their chakra stones with a sage stick or some palo santo. Another idea is to bury them underground for 24 hours to allow the earth to absorb any unwanted energy. A cleansing crystal is another option.
How does an aura camera work?
The AuraCloud 3D system is an interactive multimedia aura imaging computer system that allows for a quick real-time aura and chakra readings. These detailed aura readings help spiritual practitioners gain insight into their customers' energies before and after a healing session. They are also a great way to help promote your business! See for yourself.